During the middle of November until the beginning of December is the best time for visitors to visit Dubai. The first half of March is also an ideal time to visit Dubai. Any time between March and September is a good time to enjoy desert camping in Dubai.
1.     Arabian Nights Village:
In November and early December is the best time to visit Dubai. There is also the possibility of visiting Dubai during the first half of March. From March to September is the ideal time for a vacation in Dubai if you intend to exclusively enjoy desert camping. An oasis of sand and trees surrounded by rolling sand dunes, this secluded spot in Al Khatim offers an ideal place to experience Arabian sunsets surrounded by rolling sand dunes and traditional ghaf trees. Various accommodations are available, ranging from traditional Bedouin tents to Arabic sand houses. An on-site restaurant and a landscaped swimming pool are part of the resort's amenities. All accommodation offers air conditioning and eco-friendly bathroom essentials. Dh1,399 is the starting price.
2.   Al Qudra Lakes:
It has become increasingly popular among tourists to camp at Al Qudra Lakes in Dubai. Camping with children is most suitable at these lakes. Besides being a great place to escape the bustle of Dubai's city life, this destination also offers a much-needed getaway. Meditation and relaxation are ideal on the banks of the lake. There are 26 reptile species identified in this lake, as well as 360 bird species, including 158 migratory birds, found in this area. The sweet chirps of hungry birds waiting to be fed can therefore be expected as you awake in the morning. As a result of the picturesque natural surroundings they offer from dawn until dusk, the lakes are considered a photographer's paradise. Friendly police patrols ensure that the lakes are a safe place to camp. Camping is a popular activity year-round at this location, which eliminates the fear of being alone on the campsite.
3.  Banan Beach:
A cosy, small place, the Banan beach makes a wonderful daytime camping destination in the city. A large number of tourists visit the beach in order to camp. Many excellent amenities are available from the staff members, including chairs, tents, pillows, etc. There is no doubt that the pricing is reasonable, despite being somewhat volatile. In addition to 47 tents, five chalets, and 12 water sports facilities, the beach resort offers 47 camping sites.
4.   Acacia Forest: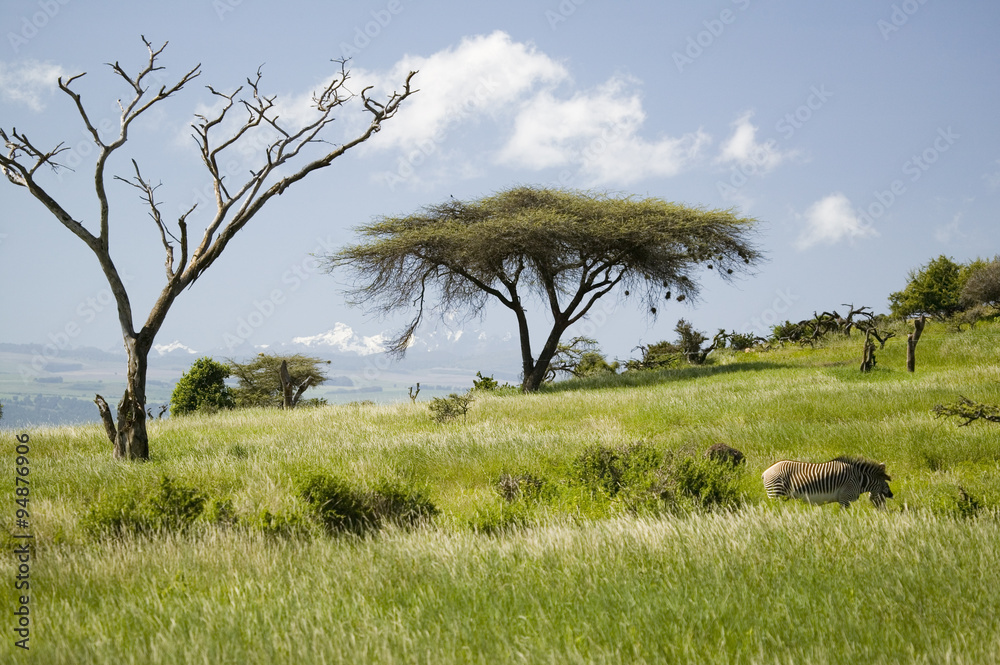 Camping in Dubai's Acacia forests is the best option if you are looking for a place in the mountain ranges to pitch your tent. The location of the woods cannot be determined by merely consulting a map. The best way to experience this place is to accompany a group of other campers when visiting. Keeping track of the route and avoiding getting lost is best accomplished by convoying to the destination. As a result, Jabal al Harim would be visible from this location. It is typically very quiet at night in this beautiful forest. Tourists should keep an eye out for signboards indicating restrictions in the area due to the presence of a military firing range.
5.   Liwa:
Liwa is the ideal place for those who enjoy solitude and seclusion. Because of its isolated location within Abu Dhabi's deserts, Liwa is also known as the "Empty Quarter." To get there, one must have an off-road vehicle like an SUV, a compass and shovel, as well as adequate water and fuel in reserve. It would not take you long to realize that Liwa is one of the most beautiful deserts in the entire world, filled with a wide variety of wildlife.
6.     White Sands Beach:
Located between Fins and Wadi Shab, White Sands Beach allows campers to enjoy the coastline of Oman. Located on a cliff above a sand beach, this is an excellent location for pitching a tent or pitching a camp. When you are lying down and gazing at the night sky, you can enjoy great views and listen to the sound of the waves. Additionally, there is a variety of water sports available on White Sand Beach, such as paddleboarding, snorkeling, diving, and fishing in the emerald pools. In addition to sea urchins, you can also find many of them around the beach. As well as being an ideal location for shopping, this location is surrounded by many of Dubai's best shopping centers. Among the cliffs over a sandy beach, this is an ideal location for setting up a tent. There is nothing better than lying on the beach in the evening and watching the stars as you relax and enjoy the serenity of nature. Aside from paddleboarding and snorkeling, there are also diving and fishing opportunities in the emerald pools where one can engage in adventure sports. 
7.   Arabian Dreams Desert Camp: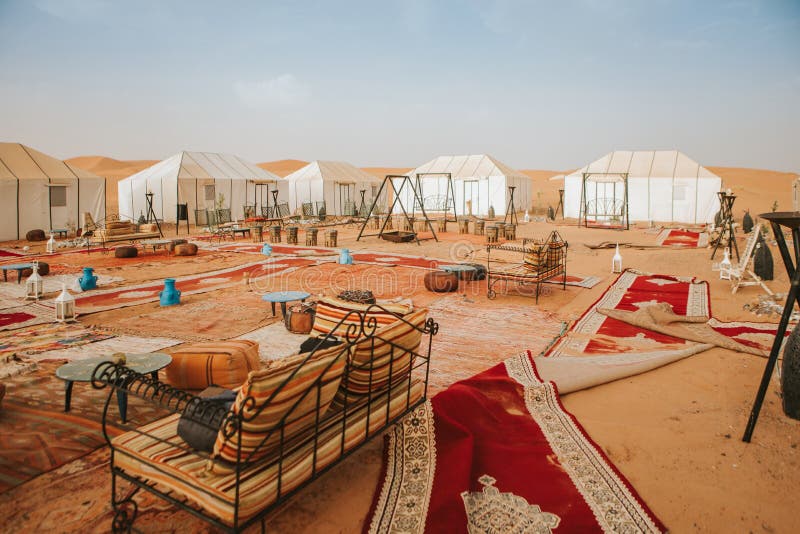 The facility is located within the Dubai desert conservation reserve and consists of eight tents with all the necessary bedding and sanitation facilities. The most famous camp in Dubai accommodates up to sixteen guests at a time and provides guests with an itinerary that includes a camel ride and a dune drive as part of the package. Additionally, falcons and oryx can be seen!
8.   Bedouin Camping:
In the Arabian peninsula, there are a number of desert-dwelling Bedouin groups that reside in the camp. With the civic amenities provided by the camp, you are sure to get a feeling of "luxury desert camping in Dubai." Also, for those of you who are unaware, the Bedouin camp in Dubai is surrounded by majestic sand dunes and is miles away from all human activity.The Bedouin camp in Dubai offers a wide range of activities, including belly dance performances, learning about Bedouin customs and traditions, eating a delicious barbeque dinner, riding camels, and sand-boarding. You can enjoy this desert camping site with your family and friends, as it is considered one of the most beautiful in Dubai. Taking a seat on the porch, gazing at the stars and taking in the beauty of the place will allow you to relax and recharge. Aside from coolers, cushions, bonfires, barbeques, bars, and hookahs, you will also find coolers, cushions, and bonfires in the camp. An educational tour is offered by the Bedouin camp guides, which provides an insight into the history and attractions of the desert. The opportunity to get clicked with falcons is also available, as are bumpy car rides and having the opportunity to drive yourself. There is peace, silence, and tranquility everywhere at this place, which makes it an ideal camping site. You will be guided and educated by professional desert guides who have a thorough understanding of their profession and are ready to make your experience more memorable. Also available at the camp is a superb selection of delicious food and a lavish Arabic buffet. 
9.     Umm Al Quwain Beach:

One of the most popular camping spots in Dubai is the Umm Al Quwain beach. From fun, relaxing activities to adventurous activities, the place itself offers a wide range of possibilities. If all arrangements for camping have been made, one may also visit the old fishing villages. Several species of wild birds are frequently seen in the village, including flamingoes. If you are seeking adventure, kayaking is an excellent option for exploring the mangroves along the coast. Dreamland Aqua Park is also an excellent choice for guys with their families. There are many fun activities available at this park for the whole family to enjoy. You will find a number of secluded areas where you can enjoy nature while spending time with family and friends. A pair of binoculars is a useful tool for viewing many flamingos along this beach and other wild birds.Be cautious, however, not to camp too close to the river, since it may flood your tent during high tides. During your visit to Al Raas, you may be able to visit some of the old fishing villages and also pick up some fishing equipment and cook a meal. It is definitely a bucket-list experience to camp.
10.   Fossil Rock, Sharjah:
In the red sand dunes of Fossil Rock, desert birds are also a major attraction. Almost all of this area is covered with rocky paths and gigantic sand dunes. Camping can be arranged, adventure trips can be taken including dune bashing, buggy rides and trail running! As it has several rock-sand mountains, it is ideal for road trips as well. A camping site located between Fins and Wadi Shab, White Sands Beach offers campers a unique opportunity to enjoy Oman's coastline. Due to its location on a cliff above a sand beach, this location is ideal for pitching a tent or setting up a camp. In addition to enjoying great views and listening to the sound of the waves, lying down and gazing at the night sky is a pleasant experience.As well as paddleboarding, snorkeling, diving, and fishing in the emerald pools, White Sand Beach offers a variety of water sports, including paddleboarding, snorkeling, diving, and fishing. The beach is also abundant with sea urchins. There are numerous shopping centers in the area, making this an ideal location for shopping.